ALASKA BEAR VIEWING EXPERIENCE
LAKE CLARK NATIONAL PARK
Ages: All Ages
Duration: 6 or 8 Hours
Departs: Kenai, AK
Location: Lake Clark National Park
Exertion: Easy to Moderate
Capacity: Up to 6 people per trip (larger groups available, please call)
Price: $897 per person (6-Hours)

Add $100 pp for the 8-Hour Bear Viewing Experience ($997 pp)
---
*Minimum: 2 person minimum required to confirm reservation
*Solo travelers welcome with at least 2 other people already booked
Ask us about custom dates and private trips for individuals, couples, families, and groups.
Experience Alaska Bears like never before, see them in their natural *undisturbed* habitat. Witness the majesty of Alaska Bears as you hike within their domain during your very own, exclusive Alaska Bear Viewing Experience! A new completely unscripted, freestyle adventure with the famous Bears of Alaska.
Entrust KBA to guide you on the most exclusive custom Alaska Bear Viewing Experience departing from the Kenai Peninsula. Enjoy an intimate experience within the remote backcountry with your very own customized Alaska Bear Viewing Experience day trip.
EXCLUSIVE ALASKA BEAR VIEWING EXPERIENCE
An exclusive, small group tour led by highly-experienced Bear Guides to the most natural, undisturbed Bear Viewing area in Alaska. These bears have not been surrounded by 4-wheelers, planes, or other noisy gasoline powered vehicles. These bears have not been stalked by droves of loud groups of people. Theses bears go about their day in the pure bliss and solitude that nature affords them. We hike quietly, and tread lightly within their habitat to keep the rawness, and realness of this natural beauty as pristine as Mother Nature made it.
WHAT TO EXPECT
Your Experience begins in Kenai, when you arrive at our flight office for your pre-trip briefing and check-in. You will take to the skies in one of our professionally maintained, and flown Alaska bush aircraft. The flight is exhilarating, and you will have the opportunity to see snowcapped volcanoes, massive glaciers, and even some wildlife. Soon you'll touch down in the backcountry on the west side of Cook Inlet, Lake Clark National Park, in a brand new, exclusive bear viewing area.
From here you will hike with your Bear Guide about 1 mile on easy-moderate terrain to look for bears. But, there's always the chance that the bears may greet us near the airplane as they frequently roam the area. Once we locate the bears, we will watch them, we will gaze upon them in awe. We will study their behavior and let them know we appreciate them allowing us to walk amongst them in their natural domain.
Our Alaska Bear Viewing Experience tours are completely freestyle and unscripted. The bears do not have a script, therefore we will not either. We will roam the area watching the bears, and moving around through this environment as we gain various vantage points, and new viewing opportunities.
The environment is rich with wildlife, and we often see brown bears, and black bears, as well as the occasional wolf, fox, and moose. After hiking, and wildlife watching you'll be back in the air, flying back to the mainland.
HIGHLIGHTS
Exclusive Alaska Bear Viewing Experience

Top of the Bucket-List type of Tour

Amazing scenery and views from the air and land

Abundance and variety of wildlife

Opportunity to see wildlife in their native environment

Professional pilots, and dedicated Bear Guides
WHY CHOOSE KBA?
Adventures in the backcountry are our bread and butter. It's all up to the bears and the time of season, but we like to take our guests to areas that aren't crowded and require waiting in line just to stand on a man-made platform in hopes of seeing a far away glimpse of a bear. There's something about watching bears from a wooden deck that feels a bit like zootopia… Maybe it's just that we're so used to seeing bears in their natural habitat all over the backcountry of Alaska, that a wooden platform seems so out of place. Join us and you will experience something AMAZING!
TRIP TIME: See Booking Calendar
DURATION: 6 or 8 Hours
LOCATION: Lake Clark National Park
DEPARTS: Kenai, Alaska
DIFFICULTY: Easy to Moderate
DISTANCE: 2+ miles of hiking, more for the adventurous
AGE LIMIT: All Ages – capable of hiking these distances on soft terrain
A 2 person minimum is required on tours with zero guests currently booked. Single bookings are available once we have at least 2 people booked on a trip
Private trips are available, please call our office for more details (907) 331-4912
Check-In: Please arrive 30 minutes prior to start time for check-in and safety-briefing.
Meeting Place: Kenai flight office. A map and directions are provided with your reservation confirmation.
Terrain: You must have a reasonable level of fitness and be able to walk on soft, uneven terrain.
Children: Available to all ages, however no infants. Children must be able to hike the distances listed, and must be well behaved and mindful of guide/parent/guardian instruction. For families with young children consider booking a private trip (call for details). Under 18 years old must be accompanied by an adult.
What To Bring:

Please eat a hearty breakfast or lunch prior to arriving for your trip.

Bring snacks, and a full water bottle.

Sturdy, well broken-in hiking boots or shoes.

Waterproof rain jacket. Clothes for dressing in layers; dress for current weather conditions. Camera, sunglasses, sunscreen, bug spray, and any personal items. Cash if offering pilot & guide gratuities (recommended!).

Inclusions:

Round-trip bush flights to/from the backcountry.
Professional Pilot & Bear Guide.
Deli-style lunch (deli-wrap, granola bar, and a piece of fruit)
Interpretive guided hiking.
Small group tour.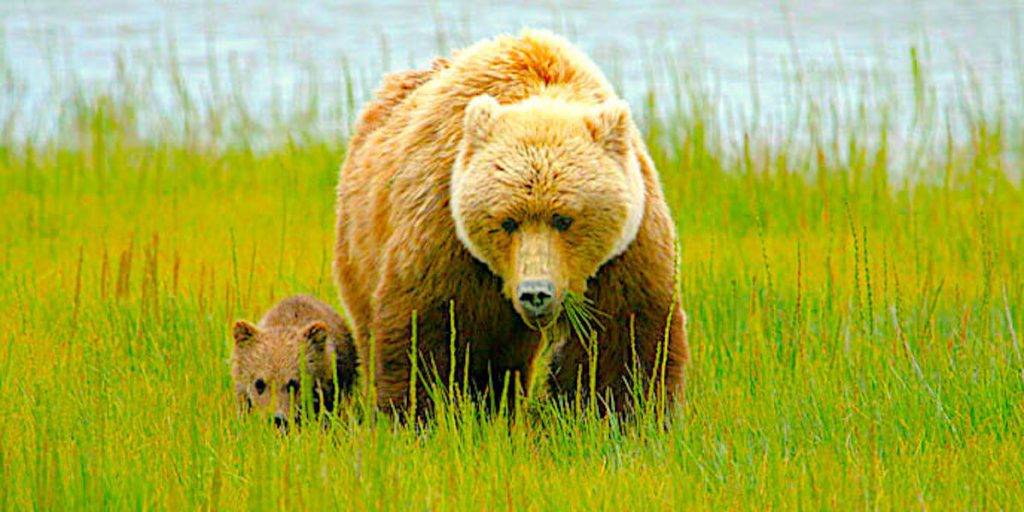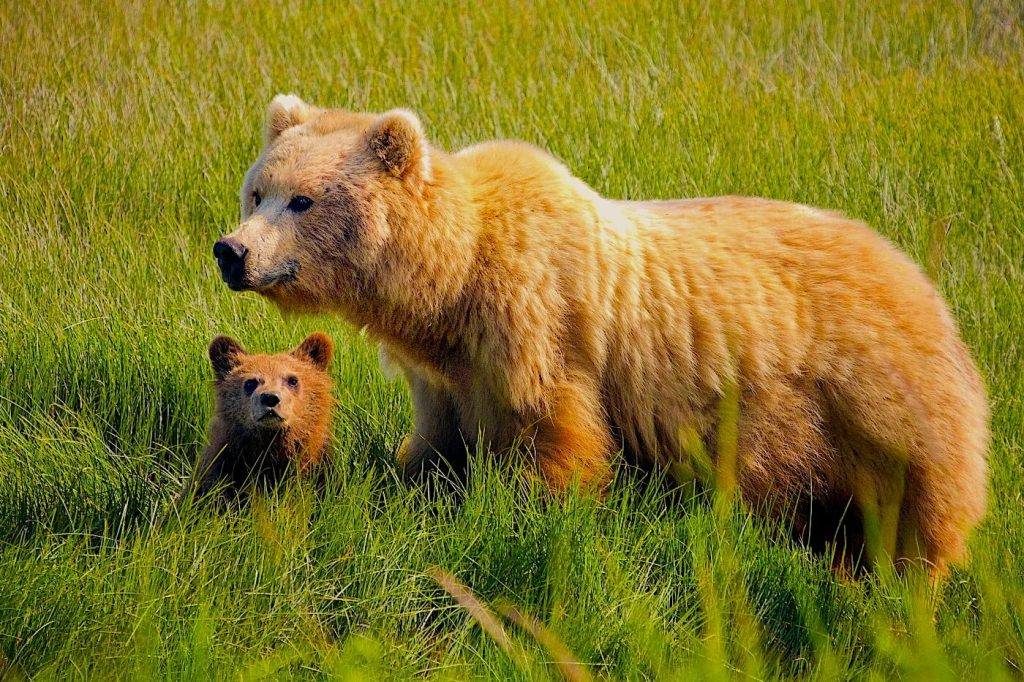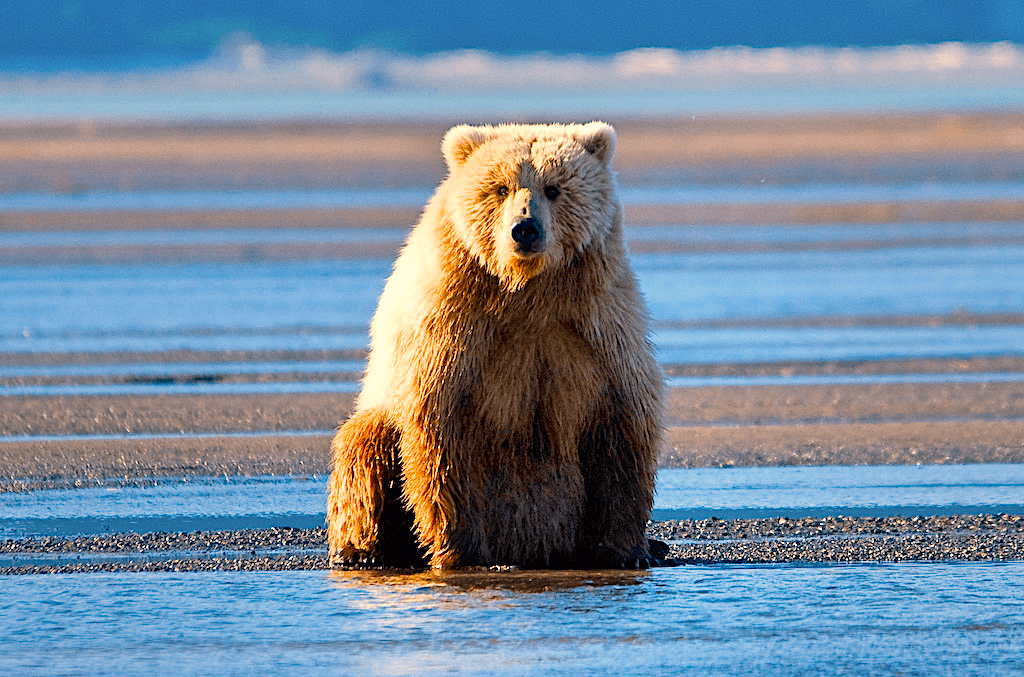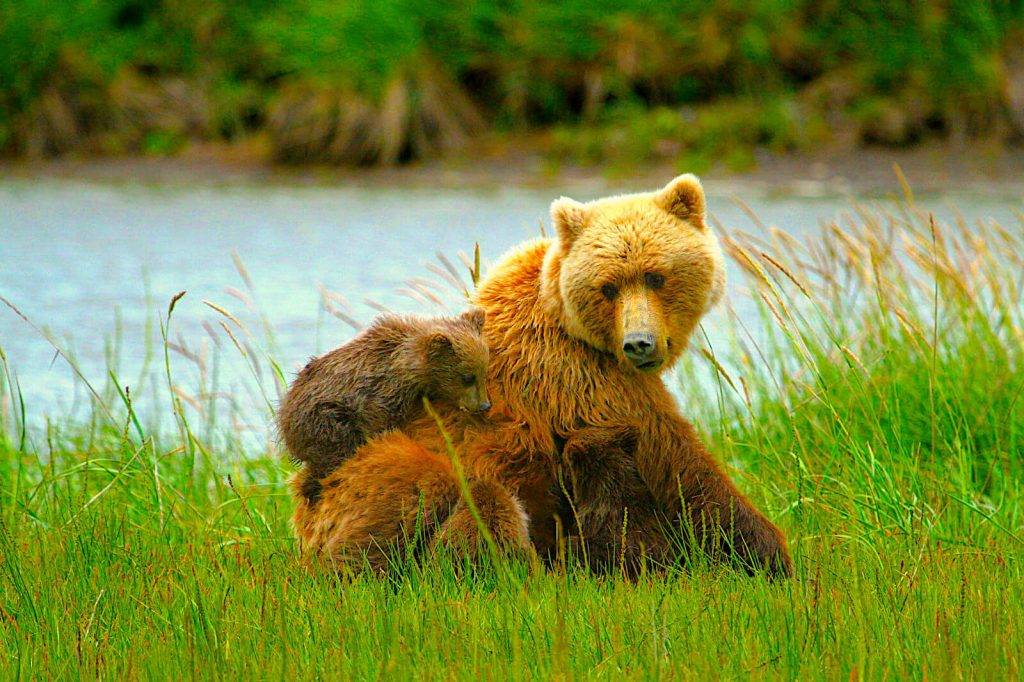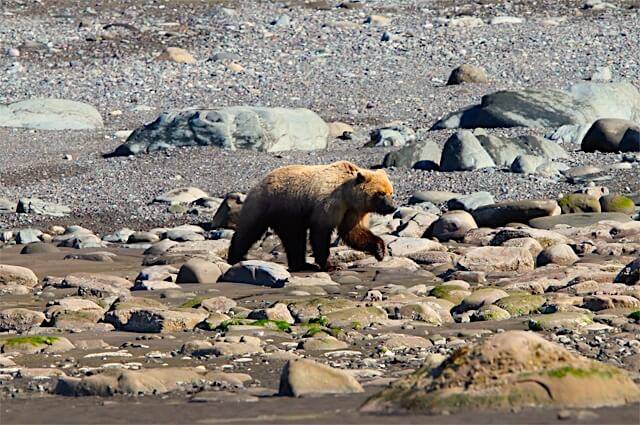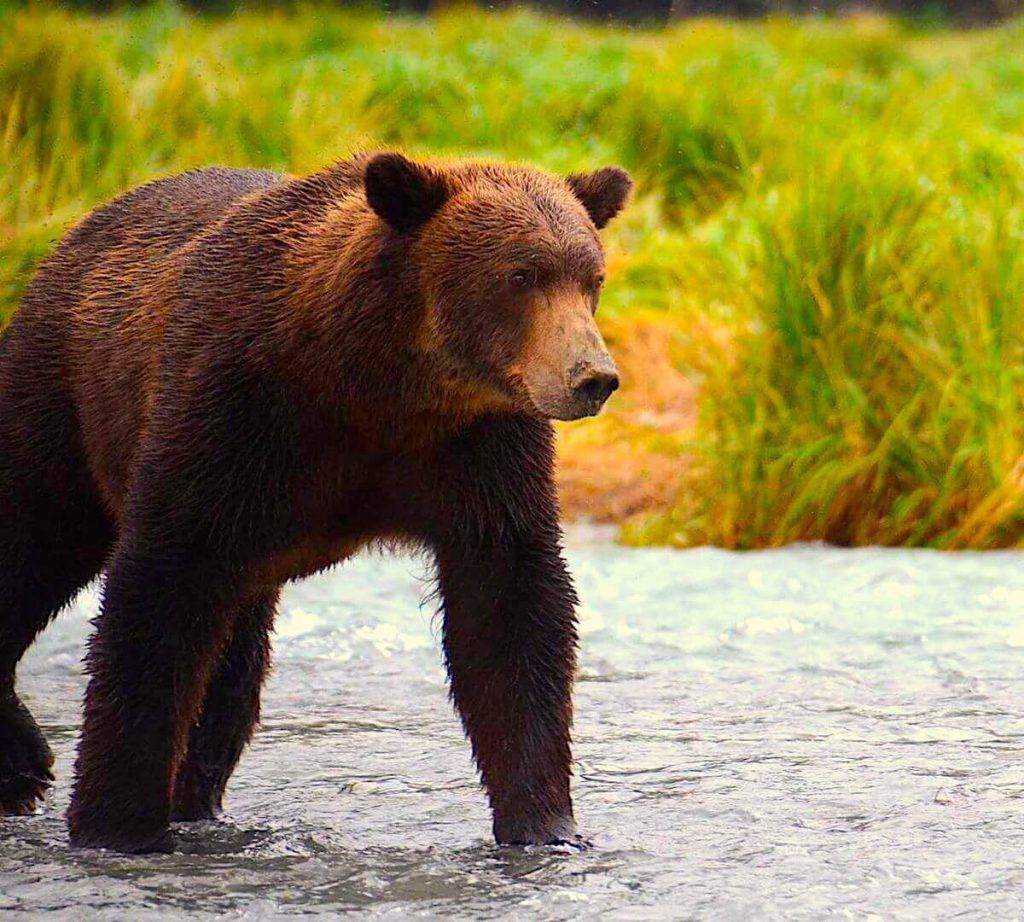 NEED HELP?
We hope you find the information on this page useful. But if you need help booking your trip or have any questions please contact us.