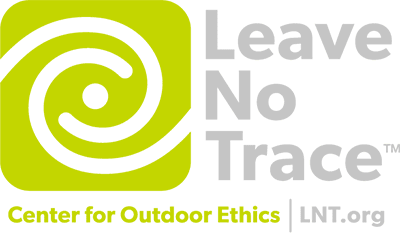 LEAVE NO TRACE
Leave No Trace is a national educational program to inform visitors about reducing the damage caused by outdoor activities, particularly non-motorized recreation. Leave No Trace principles and practices are based on an abiding respect for the natural world and our fellow wildland visitors. We can act on behalf of the places and wildlife that inspire us by adopting the skills and ethics that enable us to Leave No Trace.
1. Plan ahead and prepare.
2. Travel and camp on durable surfaces.
3. Dispose of waste properly.
4. Leave what you find.
5. Minimize campfire impacts.
6. Respect wildlife.
7. Be considerate of other visitors.
For more information on Leave No Trace, visit the Leave No Trace Center for Outdoor Ethics (http://www.lnt.org).