Meet Our Tribe
Explore. Journey. Transform.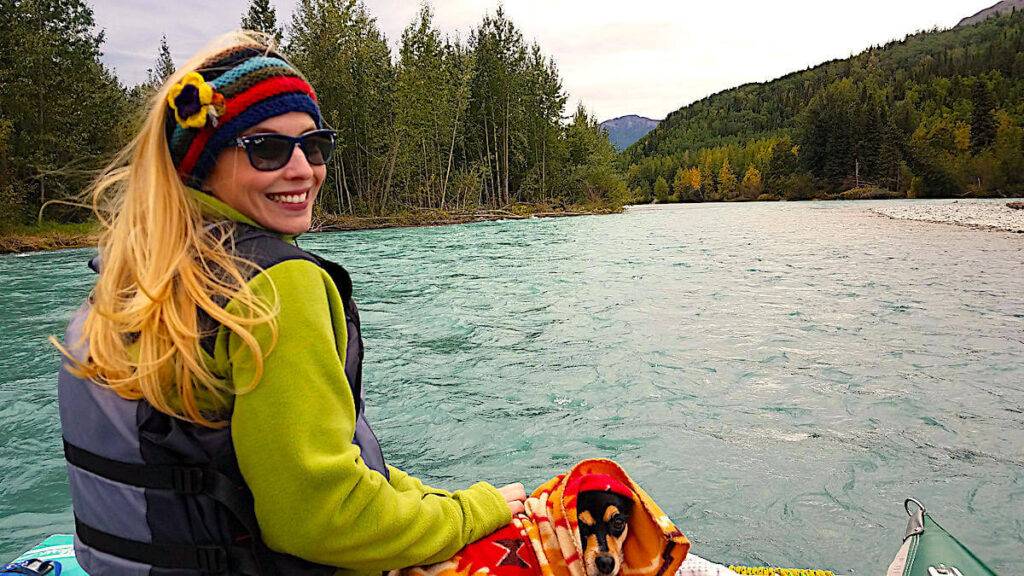 Deana was born in Anchorage, Alaska but grew up in the beautiful landscape of Kentucky. She has a degree in Social Work from the University of Kentucky and has spent the last few years working in and exploring Portland, Oregon. Although she has lived in many places, her heart has always been in Seward. She loves hiking, camping, horseback riding and picking/eating as many Alaskan berries as humanly possible. She also loves dogs, especially her 10 year old rescue, Latte.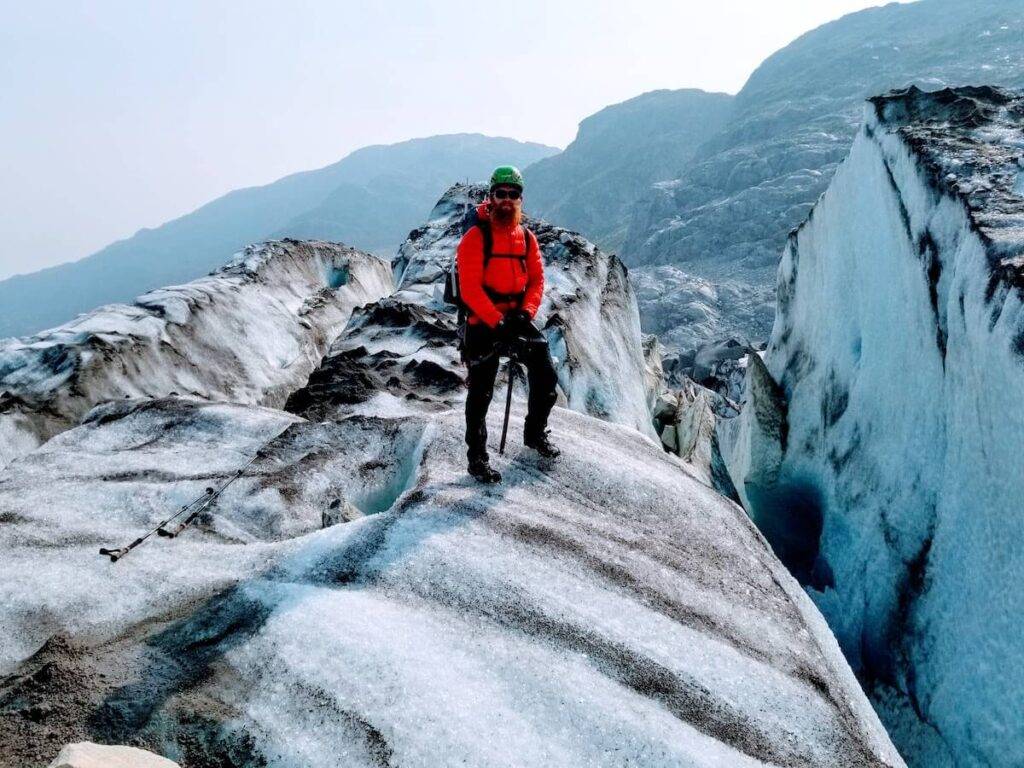 Hailing from Salt lake city, Isaac has always loved being in the outdoors whether its skiing in Alaska or backpacking in the desert southwest. Isaac studied Parks, Recreation and Tourism at the University of Utah and now finds himself living in Seward, Alaska. When Isaac isn't spending time in the mountains, he can be found playing his trumpet with a rag tag group of Alaskan musicians.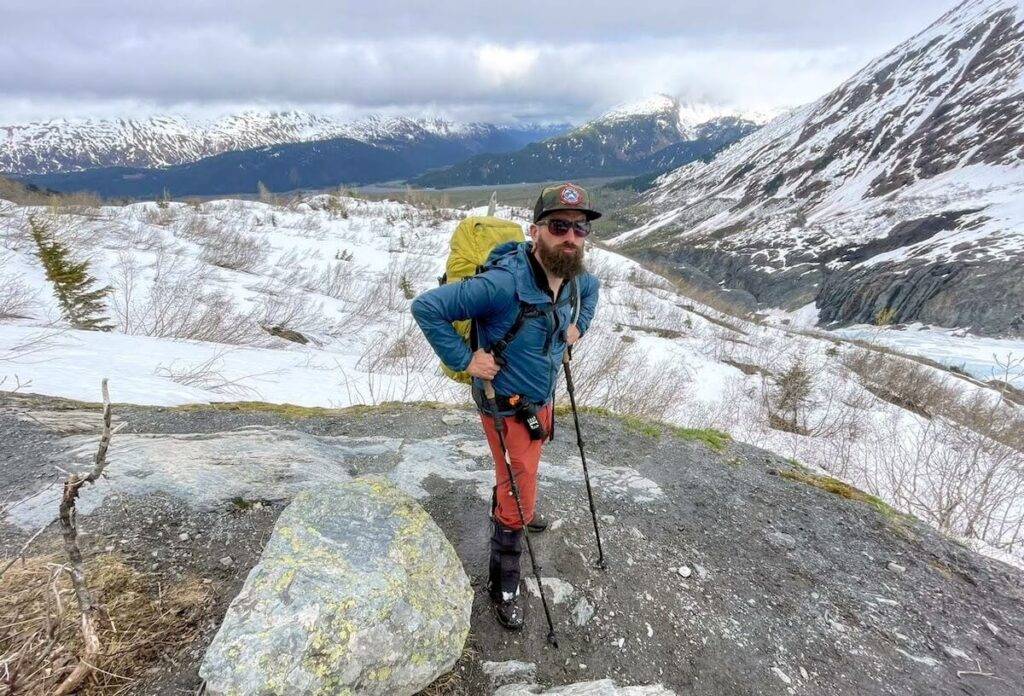 I grew up in Bremerton, WA playing in Olympic National Park and kayaking in Puget Sound. Joining the Navy took me to San Diego where I fell in love with the desert southwest. I moved to Alaska seven years ago and started guiding on Prince William Sound. I have also guided backcountry backpacking trips in Lake Clark, Denali, and Wrangell St Elias National Parks. I love talking about Alaskan history and trivia!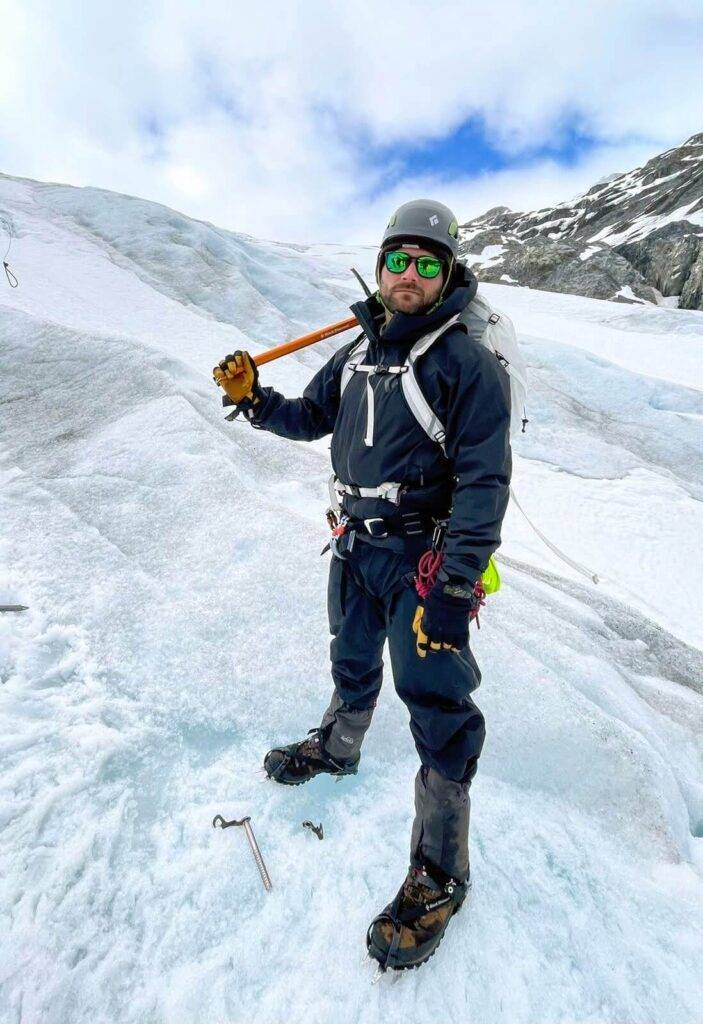 Jesse comes to us from Los Angeles, another kind of wild land. He has led hiking trips in upstate New York, mentored teenage boys doing wilderness therapy in Utah, and guided clients through sea kayaking, glacier hiking, and backpacking adventures up here in Alaska. Talk to him about Russian novels and horror movies, or ask him to entertain you with his storytelling skills!
Nick Jones is a naturalist who's spent most of his life exploring the mountains throughout the Pacific Northwest, Hawaii, and Alaska. Equipped with years of experience living off-grid, he finds a great deal of solace and contentment when immersed deeply in the purest, most remote places on the planet. Adventure in nature and invigoration in the midst of adversity are driving forces in Nick's life, so he thrives when met by "Wild Cards". He brings many bushcraft skills and survival skills with him to the playing field along with a plethora of nature based games that promote a connection to the landscape and one another. He has spent much of his life around children in wilderness settings and was also an instructor for a time. Aside from his intense draw to sharing wilderness adventure, he has a 5 year old Husky named Atlas and an undying affinity for chess; especially around a campfire.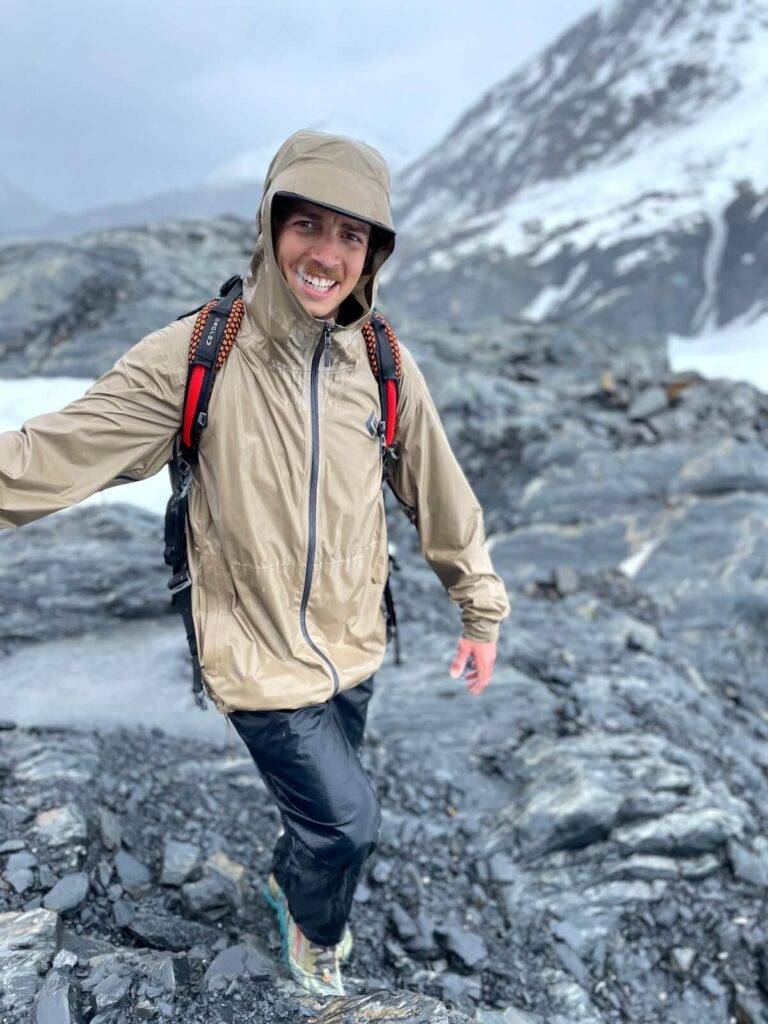 Growing up in Vermont, Caleb spent his winters skiing in the surrounding mountains and summers running and biking on the local trails. He attended university in upstate New York where he studied Environmental Economics. He competed on the cross country and track and field team and led outdoor trips for the university's outing club. He was introduced to the world of outdoor education during an off campus semester program he did in the Adirondacks. He spent two summers leading wilderness trips for students in Hawaii, British Columbia, and Yellowstone. The winter after graduating he served as an AmeriCorps Environmental Educator & Outdoor Recreation Instructor at NorthWoods Stewardship Center in Northern Vermont. He is excited to inspire KBA guests to deeply appreciate and care for the natural world around them.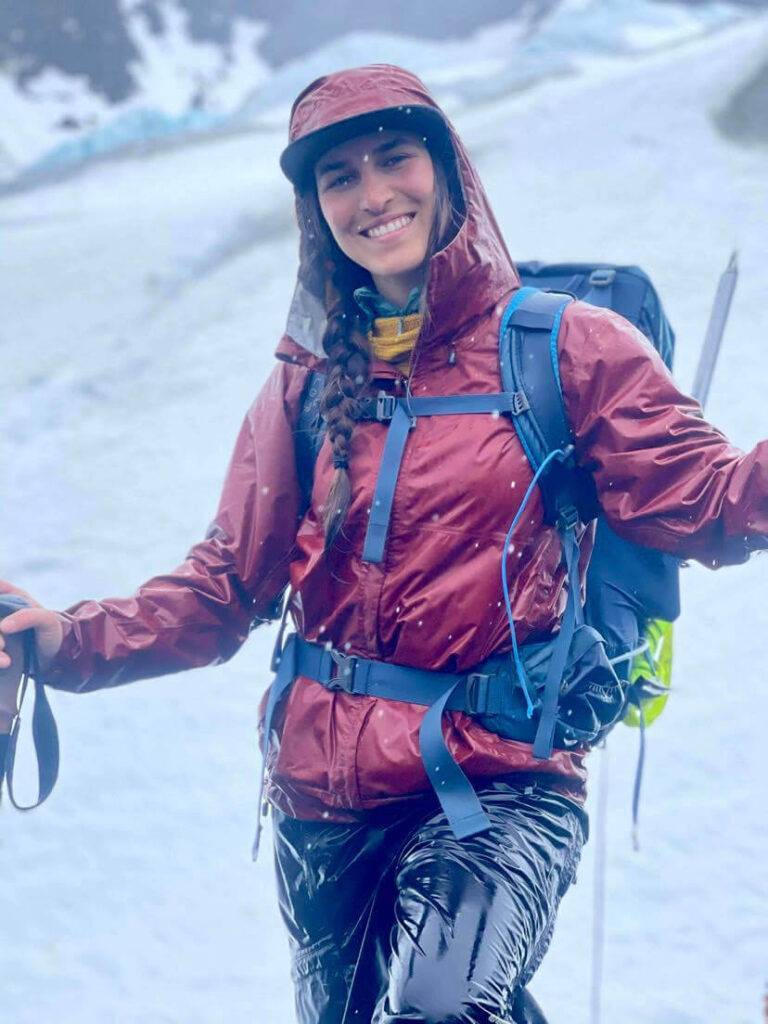 Hailing from Rhode Island, Emma's love of the ancient mountains and dense forests of Vermont brought her to work as a ski instructor there while pursuing her B.S. in Environmental Studies at the University of Vermont.
She has spent the past few years sharing the joy of connection with self, others, and nature with people of all ages through facilitating plant medicine workshops and nature walks, birding with middle school students, building forest shelters with summer campers, and introducing college students to the web of connections between human culture and the natural environment.
Emma is grateful for the opportunity to connect with nature and friends by foot, skis, mountain bike, and boat, and she also loves a good dance party (especially salsa dancing). She sets roots down in a place by learning the stories of her neighbors: the humans, plants, trees, animals (she's a bit of a bird nerd), and all who have inhabited this wildly beautiful land. She can't wait to share the story of this place with you!
Kristin was born and raised in Southern Oregon. She grew a deep love of being on the river at a young age when her parents took her rafting and fishing on the wild and scenic Rogue River from the time she was a newborn until she was off to college.
Kristin now lives in Alaska full time and has been fishing and exploring the Kenai Peninsula for a few years now. She enjoys targeting all species of fish, especially on the fly and native Kenai rainbows are her favorite fish to catch. She loves good coffee, sunshine, gardening and her 3 year old yellow lab, Libby.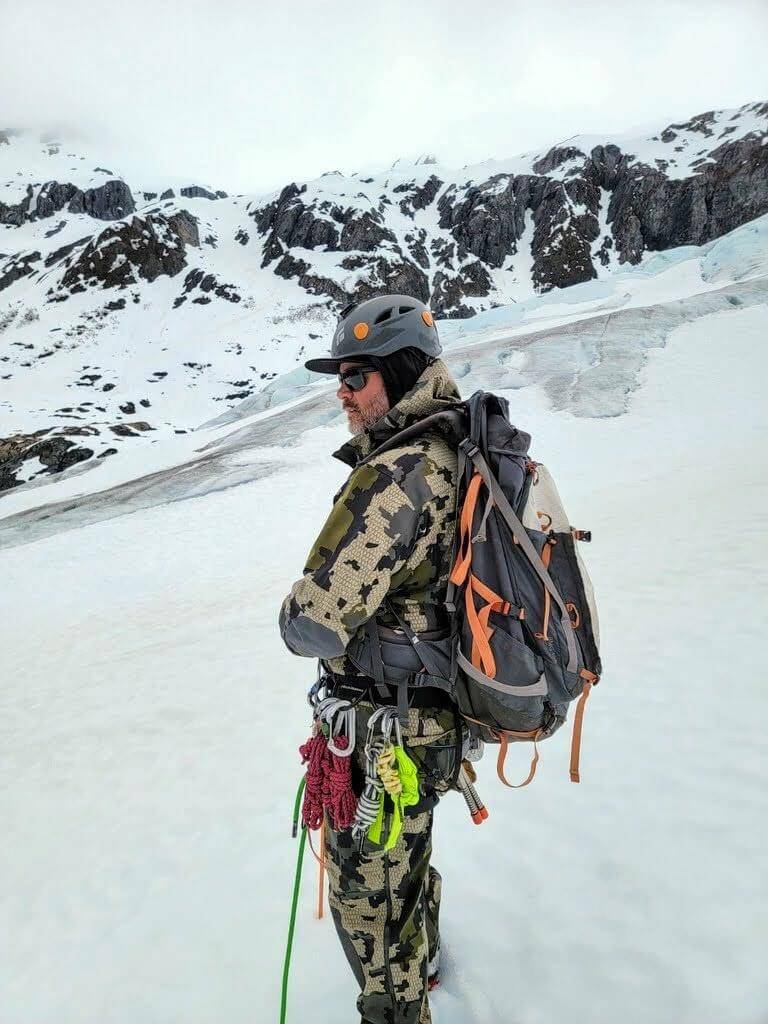 Kyle McDowell is an Adventurer at heart and a full time Alaska resident. He has a passion for the outdoors and nature, and enjoys anything that gets him outside for work or play. Born and raised in Michigan, Kyle learned the meaning and importance of having a good work ethic at a young age.
Kyle is an explorer type and looks for opportunities to go on adventures, learn new things, and enjoy life through experiences in the outside world. His favorite outdoor activities are ski-mountaineering, backpacking, packrafting, splitboarding, and spending time with bears. He touts himself as a Jack of many trades and a master of some.
CRENDENTIALS
Wilderness First Responder
Certified Firearms Instructor
Bear Guard / Wilderness Safety Guide
US Coast Guard Captains License – OUPV "Six Pack"
Ski-Mountaineering / Mountaineering
Glacier Travel & Crevasse Rescue
Mechanized Guide – Helicopter & Airplane
American Avalanche Level 2
Swiftwater Rescue Training
Whitewater Rescue Technician
Certified Kenai River Guide
Alaska Dept of Fish & Game Licensed Fishing Guide